Valentine's Day which is celebrated worldwide on Feb. 14 every year was banned by the Taliban this year and the purchase of any Valentine-related goods was prohibited.
Taliban's morality police had warned shops on Monday not to sell flowers to customers on the occasion. Taliban see Valentine's Day as part of "western culture" and say those celebrating it will commit a sin.
Despite the ban, a number of youths were seen on Kabul streets, hoping to buy flowers from popular street sellers in the Shahr-e-Naw area in downtown Kabul.
But Hasina, a Kabul resident, said she went to Shahr-e-Naw to buy flowers in Flower Street but a member of the Taliban's morality police would not allow the florist to sell her a bouquet.
"Islam is a religion of love and harmony… I don't know why I am not allowed to buy flowers. What type of life is this?" she asked.
A young man from Kabul, Aziz, shared a similar story and said he was upset as he could not buy flowers for his wife. He said he has bought flowers for his wife every year on Valentine's Day but was prevented from doing so on Tuesday.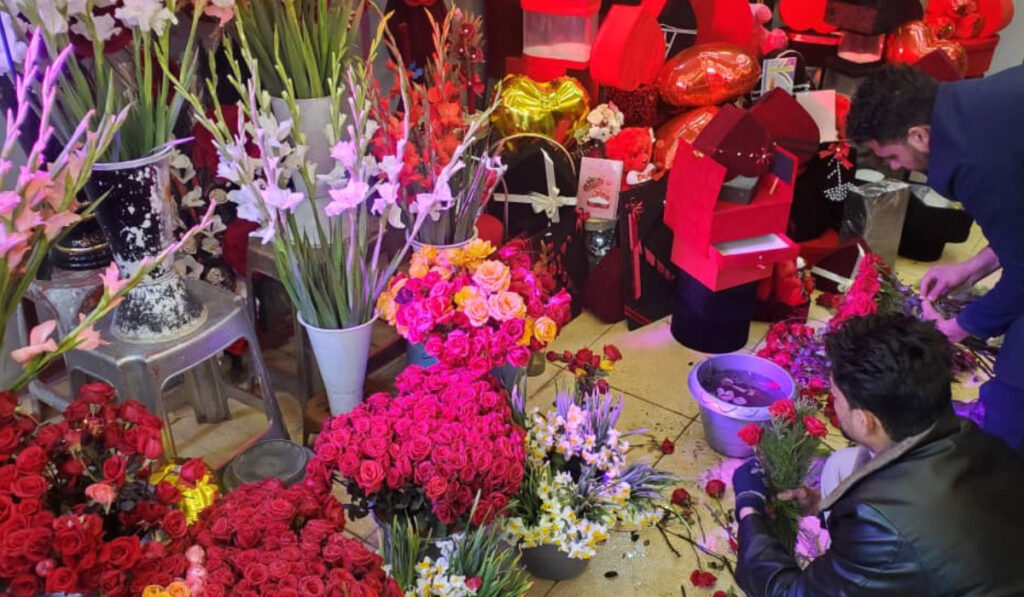 "I don't know why loving someone is forbidden. What is the problem if you make your wife happy with flowers? Regrettably, love has been replaced by hate in our society," said Aziz.
Florists in downtown Kabul and in western parts of the city said the fall of the previous government 18 months ago has led to a drop in business because of the economic crisis and the Taliban's restrictions on the youth.
Ali, a florist in the Pul-e-Surkh area in the west of Kabul, said it was the second Valentine's Day without crowds of customers clamoring to buy roses and balloons.
He said he had only a few customers on Tuesday who bought red roses secretly.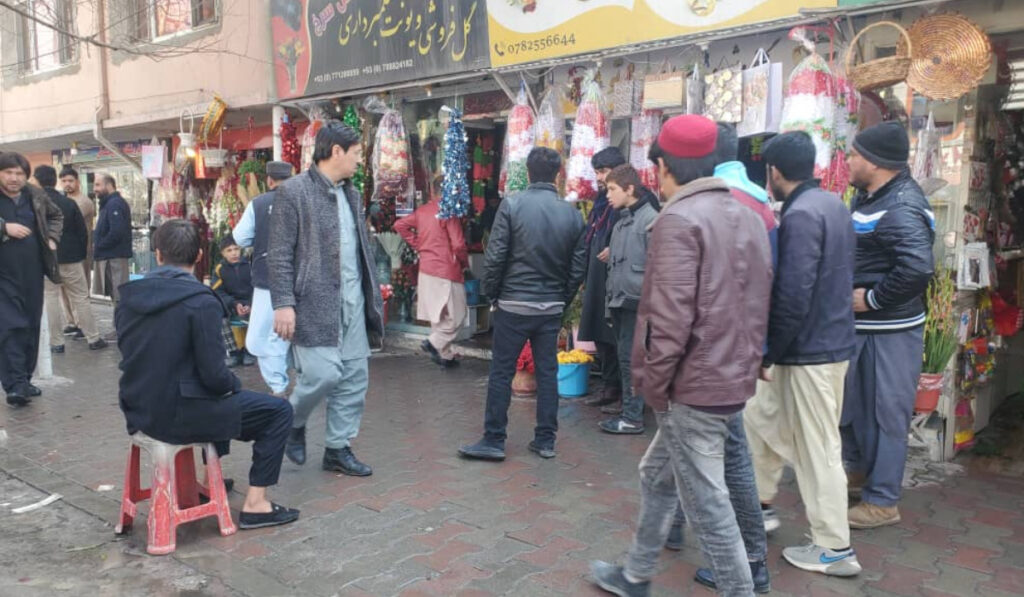 "Our business was so good in previous years. Even older men and women used to buy flowers. But the business has turned weak over the past two years. Yesterday, the Taliban clearly warned against the selling of any flowers for today," Ali said.
Omran, another florist, said: "I used to make over 20,000 Afs on Valentine's Day every year but I made only 1,000 Afs this year."
Taliban has imposed many restrictions on women's presence in society over the past 18 months of their rule in Afghanistan.