The latest polio vaccination campaign in Afghanistan, which started on Monday, has taken a knock due to the ban on women working for non-governmental organizations (NGOs) as now only male vaccinators are inoculating children at mosques.
In the past, teams of men and women went house-to-house, especially in remote areas, to provide children under the age of five with the oral vaccine, however, that is no longer possible as women vaccinators have been banned.
According to male vaccinators in southern provinces, the lack of female vaccinators has had a negative impact on the door-to-door campaign.
Mohammad Nasim, a volunteer working in the PD5 area of Kandahar city, said women vaccinators used to provide information about the polio vaccine to families, particularly to women-headed households, and they used to inoculate the children.
"Previously, female vaccinators used to work with us in the field of family awareness, which played a very important role, and only about 5 percent of children were not vaccinated, but now this percentage has increased because the women can not work with us," Nasim said.
Naseema, a resident of Mullayan village in PD9 of the city who brought her grandson to a mosque for polio vaccination, said that female workers had been an integral part of the campaign as children were able to get the vaccination at home.
"My grandson was vaccinated at home, but now I am forced to bring him here [to the mosque]. I request that women should be allowed to work again so that the problems in this area can be reduced," she said.
As many as 250 women were working as polio vaccinators, who were paid by UNICEF, in Kandahar province before the Taliban's ban on women working for NGOs.
One vaccinator, 35-year-old Saleha, who is the only breadwinner in her family, is now unemployed due to the Taliban's restrictions.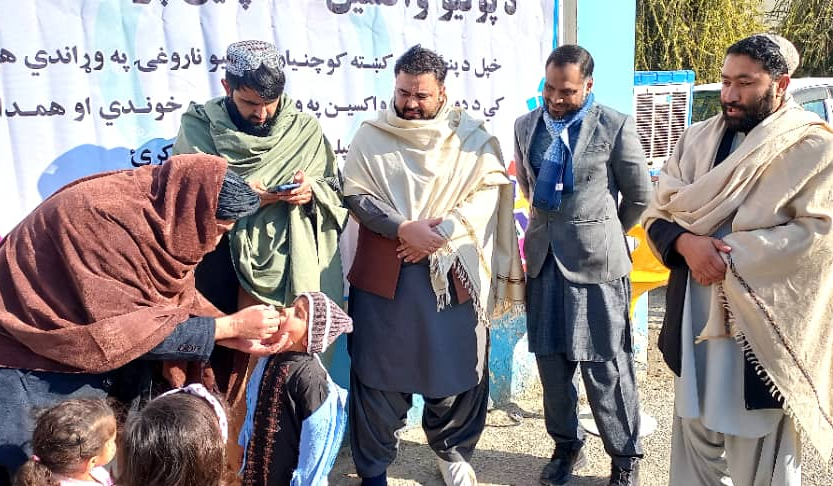 "I am a widow and my children are looking to me [to take care of them]. I used to get paid 9,000 Afghanis ($100) a month, but now that money has stopped; I face many problems. I want the Taliban to lift the restrictions on women's work," she said.
Deputy health director of the Taliban in Kandahar, Sayeed Ahmad Shadab, meanwhile, said that they plan to vaccinate around 627,151 children in the province.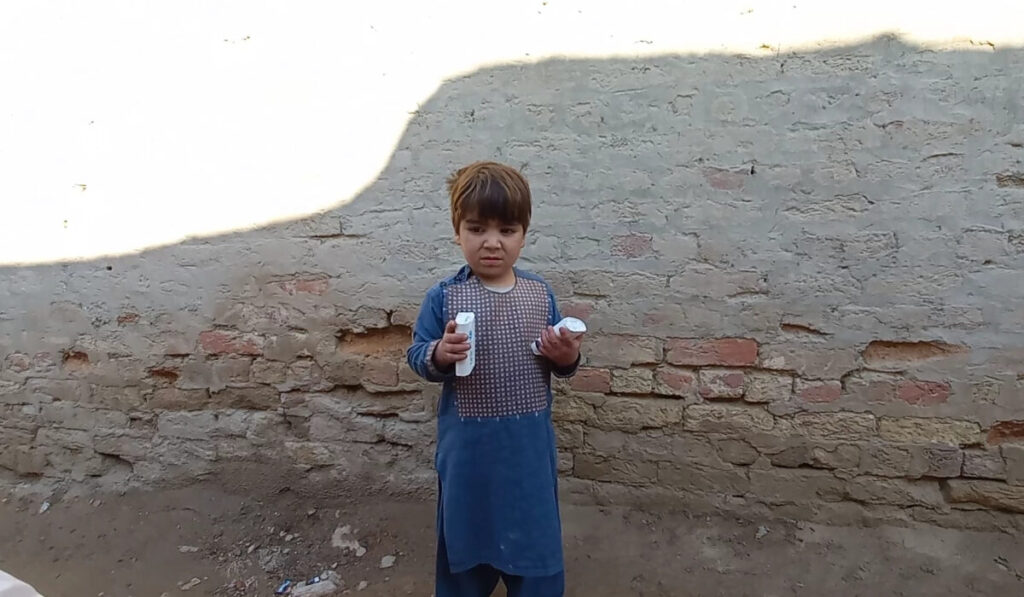 Without referring to women's contribution to anti-polio vaccination campaigns, Shadab says that to get families to bring their children to be vaccinated they hand out free soap, which is provided by UNICEF.
This anti-polio campaign is also being carried out in Zabul, Helmand, and Uruzgan provinces with only male vaccinators.
The Taliban-run ministry of public health, however, said that there was no ban on women working in healthcare services and that female volunteers can take part in the vaccination campaign.