A three-day exhibition of local products – including agricultural produce – was held in eastern Nangarhar province on Thursday.
Taliban provincial officials stated that manufacturers from various provinces participated in the expo titled "Aali ast Afghani ast (It's great, it's Afghani)" to promote their products.
Khan Jan Alkozai, deputy head of the Afghanistan chamber of commerce and industry, said traders displayed their products at 170 stalls.
Alkozai added that exhibitors were from different provinces.
Dry and fresh fruits, vegetables, grains, cookies, machinery, construction materials, carpets, and various types of food and other goods were showcased.
Alkozai did however raise his voice over the lack of support given to Afghan investors by the Taliban caretaker government.
He noted that the severe shortage of electricity, the importation of goods, and delayed distribution of land in industrial towns are major challenges that manufacturers and investors have faced for years – all of which have hindered the development of the commercial and industrial sectors.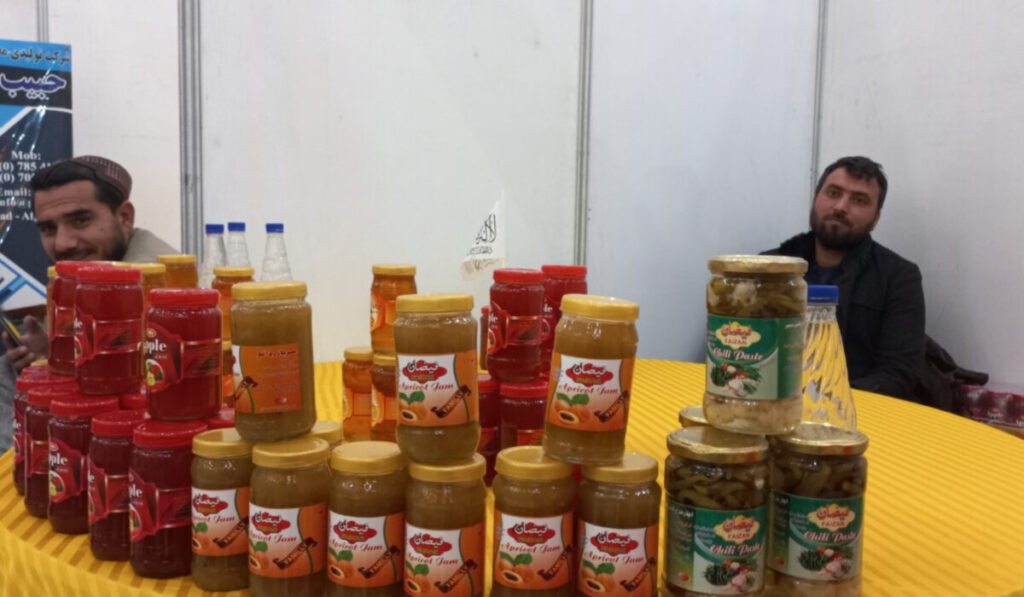 "Today, a large exhibition of all Afghanistan's products was opened in Nangarhar, in which industrialists and businessmen from different provinces of the country participated, and most of them are agricultural products," Alkozai said.
According to him, in addition to electricity shortages, poverty and weak political interactions with other countries are other issues that have hindered improvement in the country's industrial sector.
Alkozai also stated that if the Taliban could resolve the existing political problems and find a way to get Afghanistan's goods sold on the markets of neighboring countries, then it would pave the way for domestic goods to be sold globally.
This would also increase job opportunities in the country, he said.
Afghan investors also called on the Taliban to stop manufacturers from producing low-quality goods and selling them on local markets.
Abdul Karim, head of the Rashko Baba manufacturing plant in Nangarhar, said: "We have been producing pressure cookers and metal products for 16 years. In addition to the lack of electricity, we also have this problem that some people have factories and produce [low-quality] pressure cookers, and sell those under the label of Rashko Baba."
He said that he was exporting pressure cookers to ten countries during the republic government's tenure, but following the takeover of the Taliban his exports have stopped.
Afghan traders and investors, meanwhile, called on the people of Afghanistan to support local businesses and buy domestic products.
Traders added that if people continue to use domestic products instead of imported goods, the economy of Afghanistan will improve, and the country would become self-sufficient in a short time.