For the first time, Kandahar's chamber of commerce and investment has exported a shipment of asafetida, or Hing, juice, collected from farmers in the southern province.
According to officials about 150 liters of the herbal juice was shipped abroad.
Chamber officials said the juice of Hing, a medicinal plant, commands a reasonable price on international markets and that growing the export volumes will boost Kandahari farmers' incomes.
Abdul Baqi Bina, the deputy of the Kandahar Chamber of Commerce and Investment, said: "For the first time, 150 Kg of Hing juice has been collected and exported abroad. The price of Hing is very high, and spreading its cultivation will help us a lot from an economic point of view."
Farmers have cultivated 1.5 acres of land with Hing in the Ainu Mina area of Kandahar. According to reports, Hing is prized for treating coughs, colds, ulcers, and menstrual problems.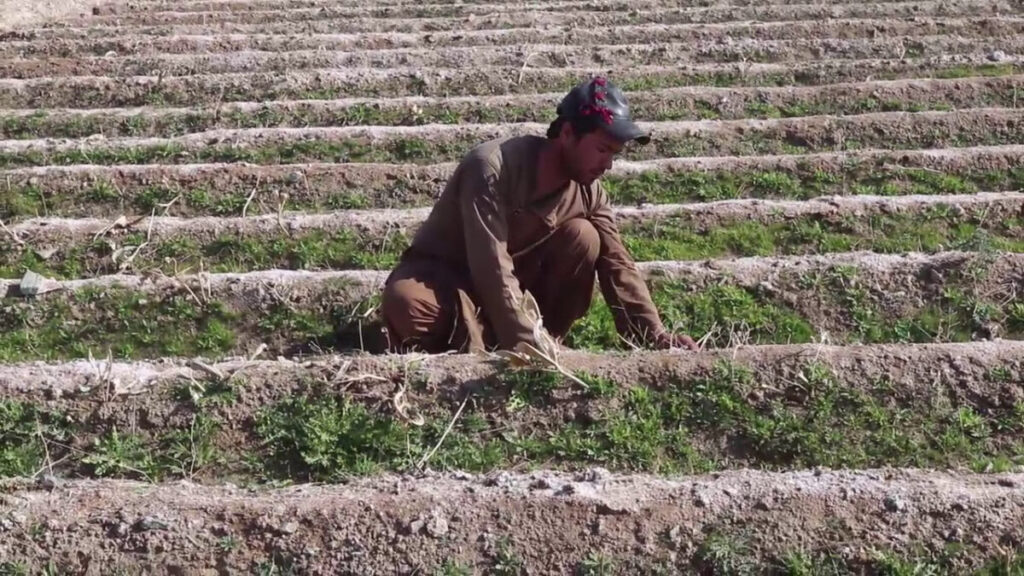 Farmers also stated that cultivating Asafetida is more profitable than other agricultural products.
Mohammad Ibrahim, an Afghan farmer, stated that growing Hing is a low-maintenance crop.
"I have worked on this crop only once in a year and it doesn't require any more effort. The plant lasts long and doesn't need much water. Now a kilo of Hing juice is sold for $250," Ibrahim said.
Meanwhile, officials of the Taliban's department of agriculture, irrigation, and livestock in Kandahar said that people have turned to cultivate Hing, instead of poppies, in the province.
Shams-ul-Rahman Musa, head of agricultural products of the department, stated that Hing and saffron are an alternative to the cultivation of poppies in the province.
"Currently, in the city and districts of Kandahar, and specifically in Daman district, seven acres of land have been cultivated with Hing and we will help to promote Asafetida cultivation. Hing is an alternative to poppy cultivation," Musa said.
Hing can last for 30 years and produces juice up to 20 times in that period. In the past, the plant grew wild in the mountains; But now farmers are cultivating it.
Asafetida is also cultivated in Zabul, Helmand, and Uruzgan provinces.